DET DANSKE SANGSELSKAB
Søndag d. 7. februar 2016 kl. 15
Studiescenen
Det Kongelige Danske Musikkonservatorium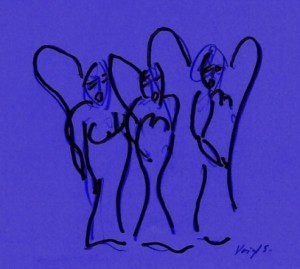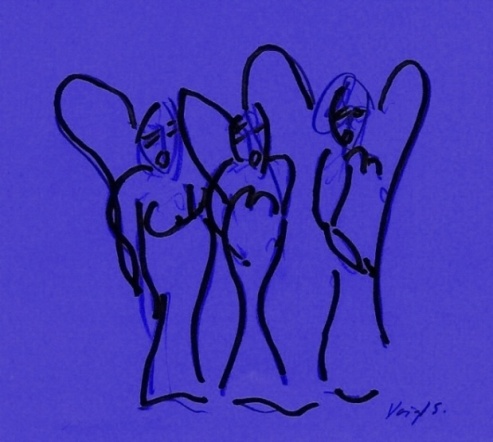 Adès, Barber, Britten og Menotti
Benjamin Britten   1913 – 1976               
On this Island (Auden)

Let the florid music praise!
Now the leaves are falling fast
Seascape
Nocturne
As it is, plenty
Agnes Wästfeldt, mezzosopran
Tove Lønskov, klaver
Gian – Carlo Menotti   1911 – 2007
Canzoni della lontananza (Menotti)
Gli amanti impossibili
Mattinata di neve
Il settimo bicchiere di vino
Lo spettro
Dorme Pegaso
La lettera
Rassegnazione
Kirsten Grønfeldt, sopran
Riima Chacaturian, klaver


P A U S E
Samuel Barber  1910 – 1981
Opus 13:                               
A nun takes the veil (Hopkins)
The secrets of the old (Yeats)
Sure on this shining night (Agee)
Nocturne (Prokosch)
Kirsten Grønfeldt, sopran
Riima Chacaturian, klaver
Thomas Adès   f. 1971

Life Story (Williams)  
Ingeborg Børch, mezzosopran
Erik Karlberg, klaver
Det Danske Sangselskab modtager støtte fra Solistforeningen af 1921, Dansk Kor Forbund, Dansk Solistforbund, Augustinus Fonden, Beckett Fonden, Den Bøhmske Familiefond og Søstrene Henriksens Legat.
Den næste koncert i DET DANSKE SANGSELSKAB finder sted søndag den 28. februar kl. 15 på Studiescenen på Det Kgl. Danske Musikkonservatorium, Rosenørns Allé 22, Frederiksberg.Italienske og danske sange inspireret af Italien Medvirkende: Sofie Elkjær & Tove Lønskov, Adam Frandsen& Ulrich Stærk samt Bernt-Ola Volungholen & Roger Andreassen.
Mailingliste: Ønsker De at blive informeret om evt. større programændringer el. lign., bedes De sende Deres mailadresse til Nanna Hovmand, nh@detdanskesangselskab.dk